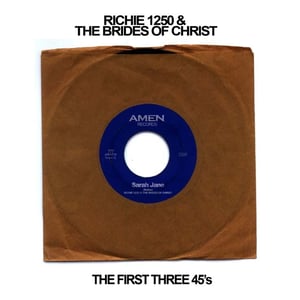 $

10.00
Both sides of each of our first 3 45's, now so rare that only the richest kings of Europe posses copies, on a handy compact disc format.
Small run of 200 individually numbered CD's.
"Lover To Lean On" bw/ "Sara Jane"
"Rolling river Blues" bw/ "Blue Velvet Lining"
"Box Hill Blues" bw/ "The Goods"
Listen to the songs at